San Francisco is awesome!
It was a no brainer in 2019 after attending the Austin conference to immediately register for the 2020 conference in San Francisco, a short jaunt from Seattle. Upon arriving, I took advantage of the great location at Union Station and nearby Chinatown to do a little shopping. I also was excited about the possibility of finding anything Baby Yoda from the Disney store and triumphantly enjoyed the spoils of my opportunistic shopping foray at the delightful Sam's Cable Car Lounge that not only serves great drinks but provides nuts and popcorn. There was a good vibe to the city days before the Super Bowl too and the nightime red and gold lights on City Hall was a nice touch.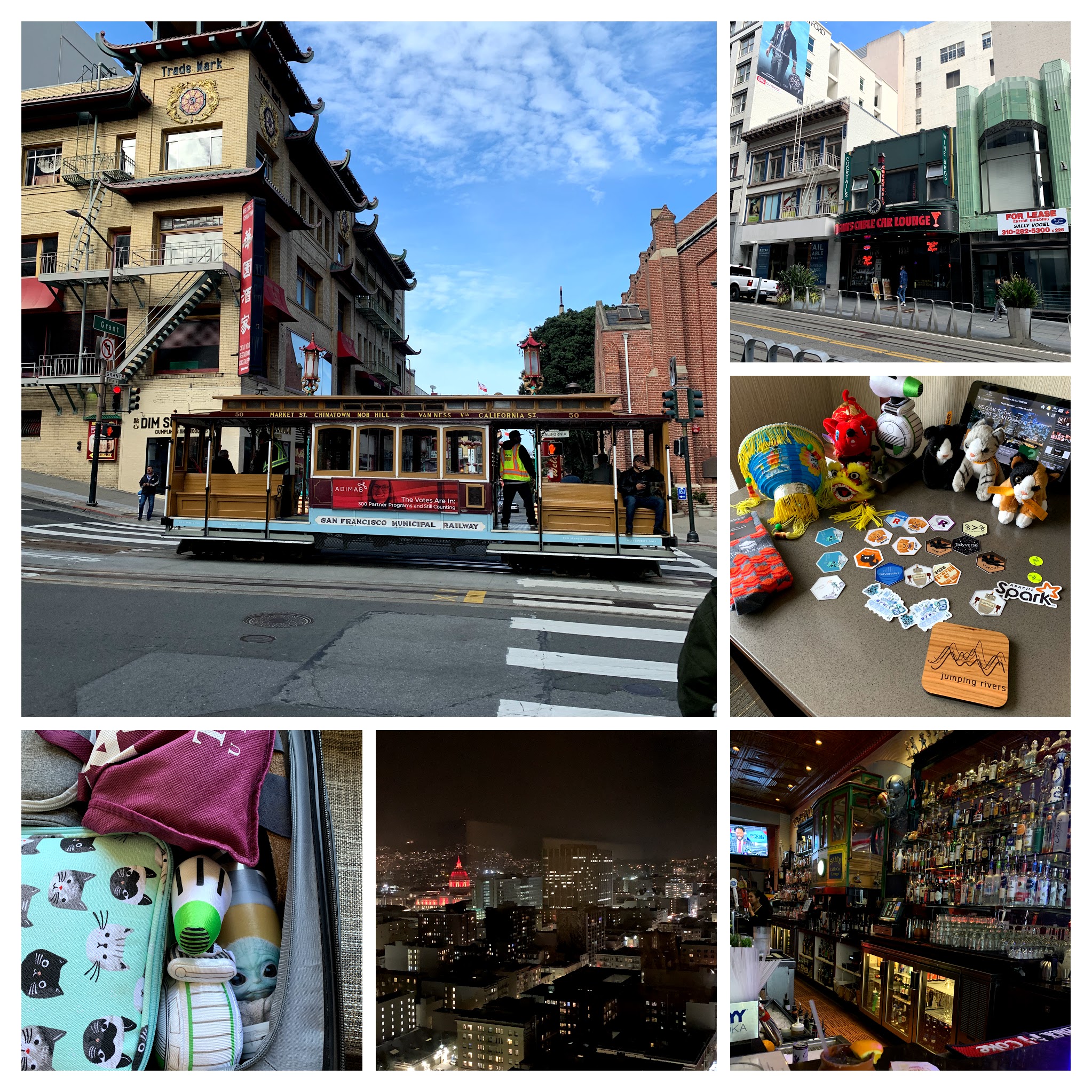 My conference top 5 sessions
I have attended the past 2 conferences and thought there was a different tone to each year. 2019 felt very academic while 2020 seemed more diverse in topics and presenters. At the kickoff happy hour I met a few folks from governnment who had missed the prior year due to the shutdown, so that might have been part of why 2019 felt so different.
My top 5
| name | speaker | category |
| --- | --- | --- |
| Object of type 'closure' is not subsettable | Jenny Bryan | Keynote |
| Value in Data Science Beyond Models in Production | Eduardo Ariño de la Rubia | Organizational Thinking |
| RMarkdown Driven Development | Emily Riederer | Workflow |
| Of Teacups, Giraffes, & R Markdown | Desiree De Leon | Education |
| R + Tidyverse in Sports | Namita Nandakumar | Case Study |